Bereikbaarheid instellen
Op de pagina Beschikbaarheid kunt u instellingen met betrekking tot het uiterlijk van de software wijzigen, inclusief acties die plaatsvinden wanneer oproepen plaatsvinden.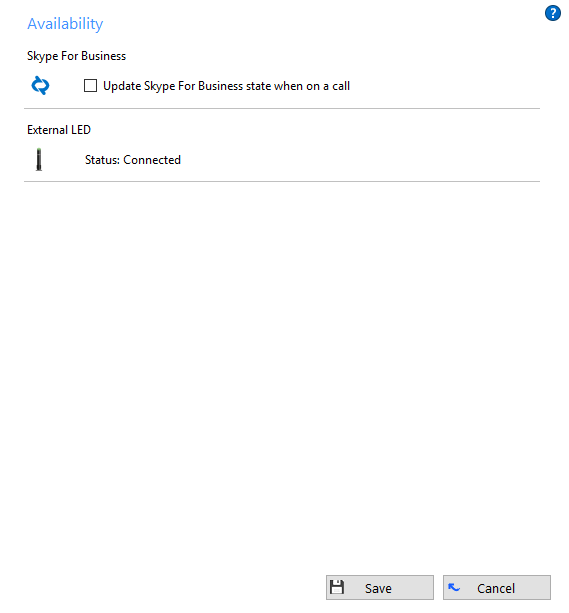 Update Skype for Business
Als u Microsoft Skype for Business gebruikt, kan Go Communicator Client automatisch Microsoft Skype for Business bijwerken volgens de status. Vink deze optie aan om de functie in te schakelen.
Externe LED
Go Communicator Client heeft plug en play compatibiliteit met externe LED's, zodat iedereen op kantoor kan zien of een collega beschikbaar is voor een gesprek, in gesprek is of gewoon niet gestoord wil worden.
Klik hier voor meer informatie over Kuando Busylight:  Kuando Busylight.
Klik hier voor meer informatie over Embrava Blynclight:  Embrava Blynclight.